Made in the USA!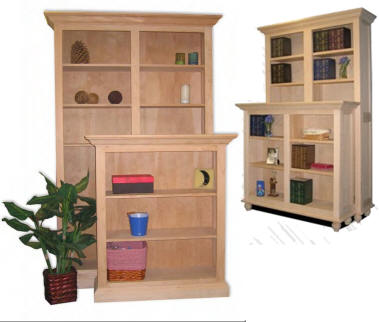 Available with Traditonal Base or Bunn Feet.

Traditional Maple
Bookcases with Crown Molding
Available with either a tapered foot or molding base. Optional flush cut sides allow bookcases to be placed next to each other. Custom sizes available as are many door options. Visit our custom section for more info.
Click here for Pricing and Size Information.




Made in the USA!