The Wood Furniture Factory

926 Coolidge Ave. National City CA 91950 (619)474-4747
Builders of Fine Furniture and Custom Woodworking Since 2007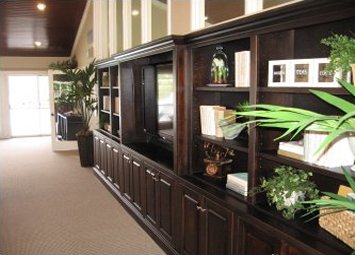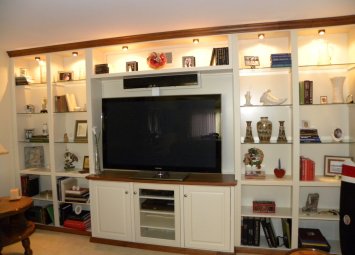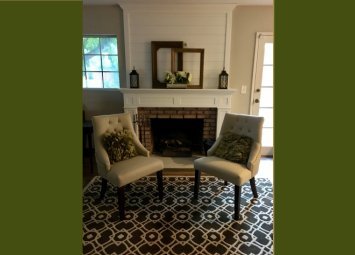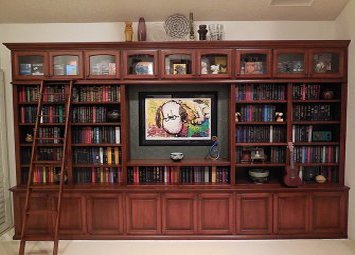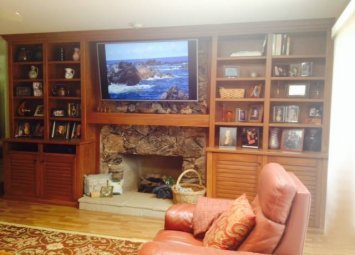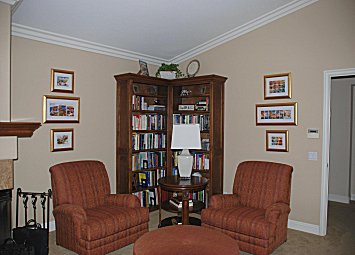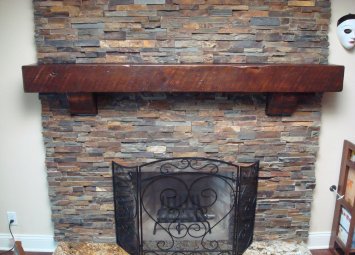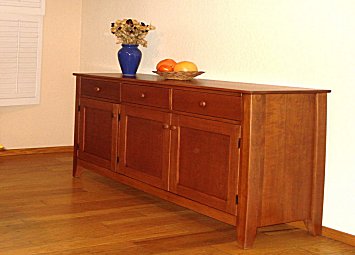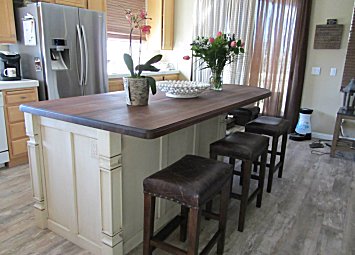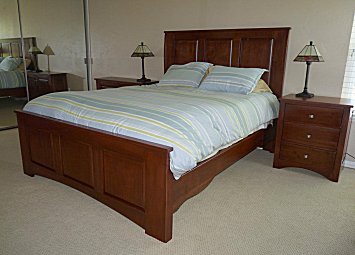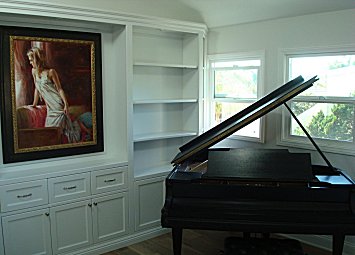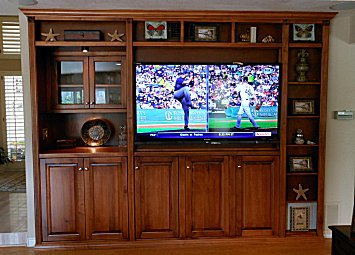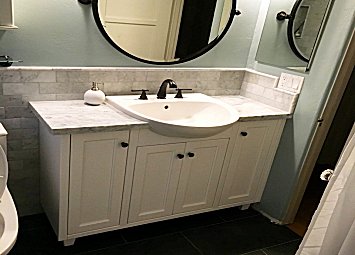 Delivery Available Throughout San Diego County

The Wood Furniture Factory
926 Coolidge Ave, National City CA 91950 (619)474-4747

Customer Reviews!


Thanks you! Everything looks beautiful, and the shelves bring me daily pleasure when I see them. I really appreciate your attention to detail and how easy you and Dave were to communicate with. -- Sarah


Dave just finished the installation & both mantles look absolutely perfect! Thank you so much!!!! -- Mary

Thank you so much for the

media console. We absolutely love it. I am especially in love with the color!! I'm attaching a few photos. Thank you for all your hard work. -- Mary

We love the shelves! A huge thanks to you, Dave and your team! -- Tiffany

Thank you again for a wonderful job!!! -- Devi

Thank you for the beautiful bookshelf. It looks even better than I imagined, and I will definitely be back with my next projects! -- Lisa

Thanks again for your great work. Everyone who comes to our house is totally impressed and jealous! -- Brenna

We absolutely love everything. The pieces exceeded our expectations and our overall vision for the space. Thank you for such a wonderful job and we look forward to working with you again in the future! -- Jenna and Shaun

It is perfect!!! I couldn't be more pleased. It's beautiful. Thanks so much! -- Heather

The desk looks stunning. Just beautiful work. Thank you so much. -- John C.

Thanks for the great piece of furniture. Good job! -- Mark & Nizme

I appreciated your call today. It's the mark of a professional to be sure that the customer is happy. The mantel mantel itself is very high quality. It looks great. The color and the satin finish were exactly what I was hoping for. Again, I appreciate doing business with you. -- Jeff

Heide and I are truly thrilled with our TV cabinet. Please extend our sincere appreciation to your craftsmen, Raymond, David and Oscar for their professional achievement. -- George

The woodwork is perfect. Style and color is perfect. Thank you. --Carol M.

The bookshelf looks GREAT!!!! Just like we had originally envisioned it! Dan and I are both really happy with the outcome! -- Bibi

Thank you for doing such an amazing job on the entertainment unit. It looks beyond fabulous. --Matt

"Love my new mantel ! Thanks Again!" --Cathy

Steve and I just love our new fireplace. We have attached some pictures. Thanks for the great work! -- Maureen

"Needed a media cabinet built to spec. Superb craftsmanship. Exactly what we needed. Very reasonable price for custom furniture." -- Brian

Bret, Dave, Raymond (and whoever else is on the team who I didn't meet) did an outstanding job on our new built-in bookcases We had a vision to transform a closet in a former bedroom (turned office) and they did such a beautiful job helping to design and then building the bookcase. Our room looks as though it has always been a library and is so elegant and professional. And the best thing is, I couldn't have purchased bookcases in a furniture store for the price we paid. Not only that, we wouldn't have had the custom fit nor the quality of an entirely wood product. I can't say enough good things about this company. -- Candy

"Great service and a beautiful "made to order" bed. You get what you pay for and what we got was a piece of furniture made to our specifications. This is a bed designed to last a lifetime and the fact that it was made by local businessman and craftsman makes me doubly happy. I cannot recommend them enough!!!" -- John W

"I'd just like to say how happy I am with the bed. The workmanship is fantastic, and all the drawers glide like they're on silk. The stain color turned out fantastic and even too. I'm looking forward to ordering more furniture in the future to match my bed. And will obviously recommend you to my friends and coworkers. I just wish everyone shared my enthusiasm for quality wood furniture." -- Luke "Thank you for making such a beautiful cabinet. It is exactly what I was hoping for and I love it. Have a great day!" -- Nichol

"The Wood Furniture Factory was a wise choice for when I needed some custom bookcases made for a client. They were extremely professional and the results speak for themselves.

I LOVE MY NIGHTSTANDS! They are perfect and so well built! I don't think I'll ever buy big-store furniture again. No way! I am very happy -- thank you so much :) -- Vanessa

I am writing to say "thank you" for the excellent job designing and building our new TV stand. The workmanship and attention to detail is outstanding......The TV stand looks great and we would not hesitate to recommend The Wood Furniture Factory to family and friends." -- J Trauger

" I love the new shelves. And you did such a great job on the ladder. Thanks again for doing such a wonderful job!" -- Paula

These guys really care about their craft. I encourage anyone who needs a piece of furniture to visit the factory. I think you will be really impressed. We love our new bed. -- Chris C

I had custom bookcases built-in. Terrific look. Friendly service. Fair prices. -- Maureen M

Great construction, installation and the best prices around. You can have custom built for less than out of box products. We would highly recommend the Wood Furniture Factory, and we are fussy about who we do business with. -- Ray G.

A wonderful business, with an excellent product. Bret, the manager, did a great job of interpreting our wishes into a final product: a desk for our grade-school daughter. We showed him what we had in mind and he customized it to our specifications. The end result is a great desk that our daughter will grow with and use for a long time. Much better quality than the furniture store desks we saw, and at a better price. Highly recommended. -- Michael P

Very pleased with our experience with The Wood Furniture Factory. They manufactured and installed two sizeable built-in bookcases in our new home. They were professional, friendly, timely and reasonable in cost. We highly recommend them to others. -- William B

We had a custom wall unit built and installed by the Wood Furniture Factory. The workmanship was excellent, the finish was exactly what I wanted and the price was very good compared to Ethan Allen and Ikea. More expensive than Ikea of course - but you are getting real wood here. Ethan Allen was a close second choice and they were more expensive and I really wanted a unit to fill the entire wall. Bret helped me design the piece and he was extremely easy to work with. I would highly recommend you buy any wood furniture from this long time San Diego company. The quality is fantastic and the attention to detail was superb. -- Linda D

The Wood Furniture Factory designed and built a beautiful traditional chest bed for us and we are overjoyed with their excellent customer service, attention to detail, and superior craftsmanship. The entire process was effortless from concept to final delivery. We started with some simple ideas for beds that we liked and they took it from there. They have a lifetime of experience building quality furniture and their work demonstrates that...we plan to have more custom furniture built and they will install it in your home too if you want.
Highly recommend these guys! -- Joe S.